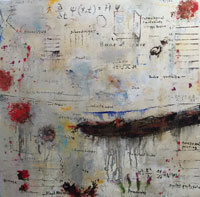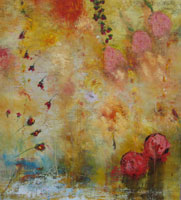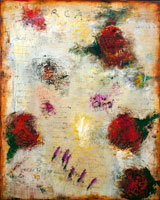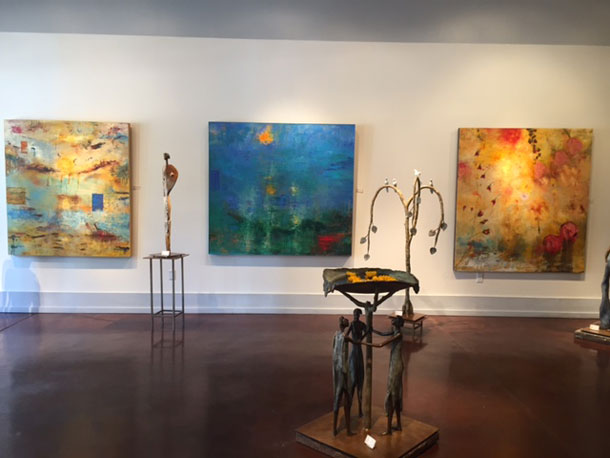 Adam Shaw

Adam Shaw's highly textured oil paintings are infused with the beauty and upheaval of the natural world. Like so many artists who influence Shaw such as Rembrandt, Turner, de Kooning, and Chinese landscape painters, his true and enduring teacher is both nature itself and the ever-flexible material of paint. Observing the masters while studying art history in Italy was critical for Shaw, who reveres the tradition of painting and its materials. While Shaw is invested in a thorough knowledge in the craft of painting, his career is equally invested in experimentation and new visualizations.
Often blurring boundaries between abstraction and representation, Shaw's forests and atmospheric landscapes are at times familiar and also otherworldly, even mysterious. There is a density of mark, objects, and a thickness of paint that amplify his admiration for natural forms. Working with a primarily earth-tone palette, he has explored numerous directions that can be loosely referred to as landscapes, flowers, trees, and works using language as a visual element.
Interest in text and the written word stems in part from Shaw's liberal arts education and time spent studying and translating poetry from Latin, Russian, and Italian into English. In addition, Shaw pursued a Master's degree in Poetics and has published a number of his own poems.
Adam Shaw's process involves the application and removal of multiple layers on a single painting, which may take years to complete. The lush textural surfaces retain a remarkable luminosity and visceral record of his day-to-day painting process. The quality of slow evolution distinguishes his paintings as engaging a way of being and ongoing self-exploration. As a result, he speaks of his work as being informed by a lifelong study of esoteric western and eastern traditions that highlight transformative spiritual experiences.
Shaw has been widely exhibited in the United States. His work is in hundreds of private and corporate collections throughout the United States, Canada, Mexico, and Europe, including the Bank of America, The Gap, Marriott Hotels, and eBay Corporation. Adam Shaw lives and works in northern California.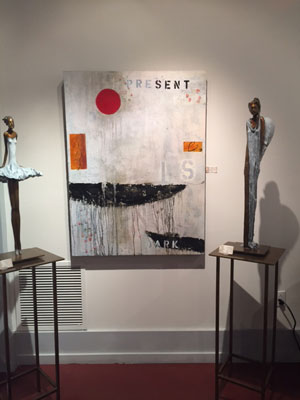 Artist Statement
The most important thing any art can offer is a bridge to a deeper experience of oneself. The experience of art occurs outside of time – both its making and its effect – despite the necessary parenthesis of its historic moment. This is the framework from which my efforts proceed.
Rembrandt, Turner, de Kooning, Chinese landscapes… there are so many influences, but the real teachers are the materials and nature. My eyes do not distinguish between abstract and representational, for when observed closely, what is more abstract than upturned earth, the bark of a tree, the skin of a pomegranate, or the detail of a sleeve painted by Titian? I am never interested in what a painting is of, I am only interested in what a painting does when you are in its grips.
I consider myself a painter of the natural world. Even though what I paint may have never been seen – or even existed – before, it strives to be in accordance with all things which exist. The work is infused with the beauty and upheaval of the natural world and the tragedy and aspirations of the human condition. The tradition of applying pigmented substance to a surface for visual edification is one of the oldest currents running through the history of human life. Tradition is not something I deride, it is something to which I aspire. For me, painting is not something to do, it is rather a way to be. In my work I strive for a synthesis of what is timeless with something original, a vision of abstraction borne on the shoulders of the classical; a way of seeing where the borders between objective representation and pure painting disappear; a glorification of the materiality and transcendence of paint, in service of the highest part of oneself.